YOGA RETREAT IN GREECE

 23 Sep -30 Sep 2023
In this intensive Yoga Retreat we will explore the various aspects of Yoga.
For the early birds we start with mantras, pranayama, kriyas and a meditation during the sunrise – that special moment when the world briefly stands still.
After a light breakfast we wake up the body with a delicious Hatha or Vinyasa lesson.
We will have brunch together on the terras overlooking the mountains and the sea.
The rest of the day is for great relaxation: lazing about, exploring the area, a quiet walk in the mountains, a massage or perhaps a private session with a Lahma or Margriet. In the afternoon you can go to the beach to experience the healing power of the sea.
Upon returning, Lahma will give you a relaxing Yin or Restorative lesson, with hands-on adjustments to bring you deeper into the experience.
In the evening we will have a delicious dinner with fresh local products, and an evening meditation, ending the day fulfilled and relaxed.
The teachers
For this unique journey teachers Lahma Muris and Margriet Verhagen join forces. With decades of international meditation and yoga experience, they put a program on the map that will deepen your yoga experience.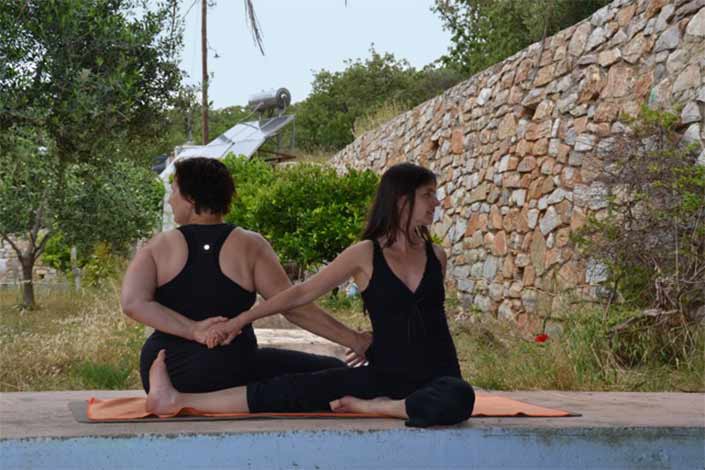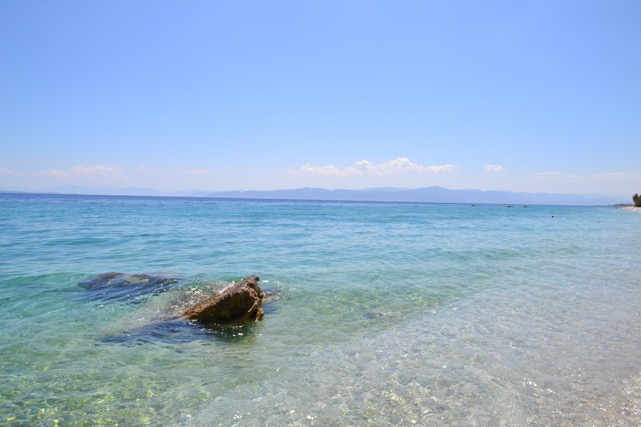 sea side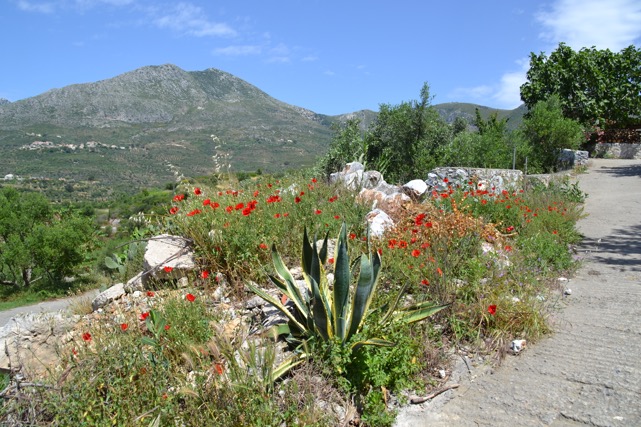 walking path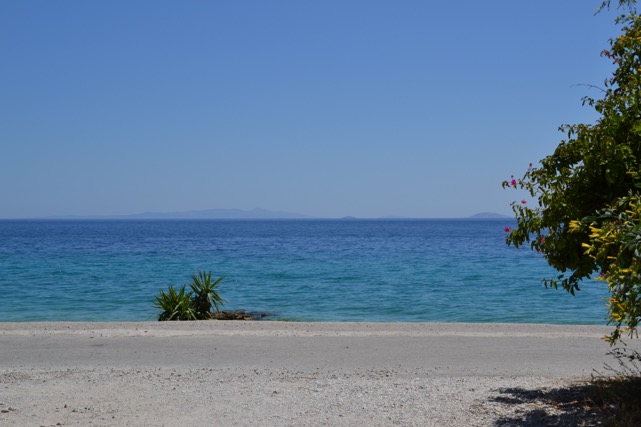 beach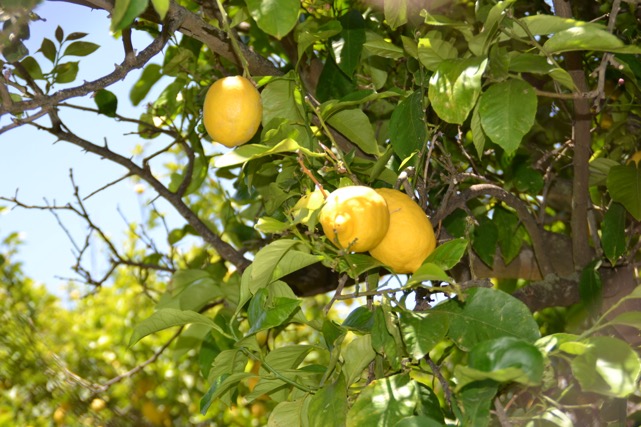 lemon trees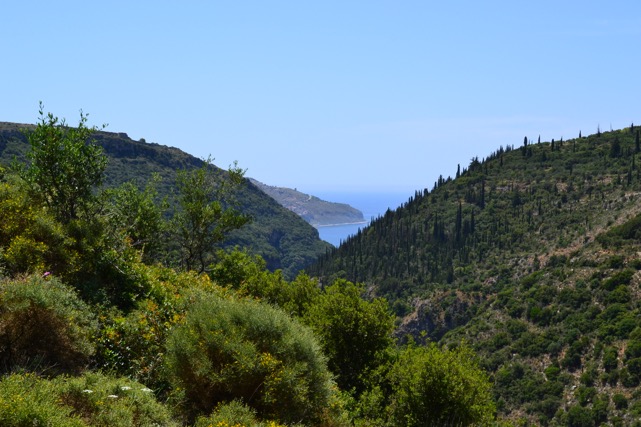 view from hiking path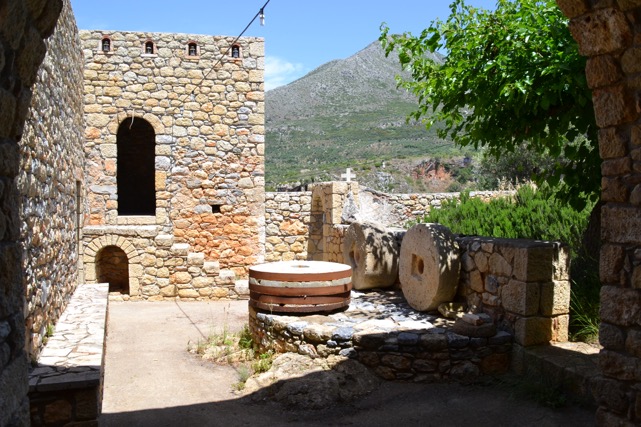 hiking to monastery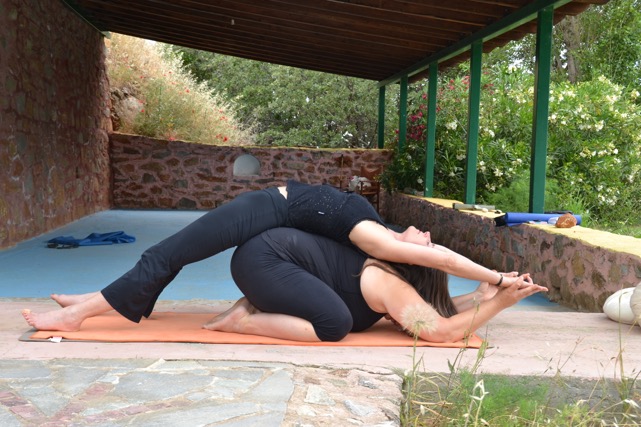 yoga session
Lahma Muris

Lahma has the unique quality to see and feel the special needs of her students. As a result, she supports and guides her students to a suitable and joyful yoga practice. Lahma provides trainings, workshops, individual sessions, retreats and lessons all over the world in the field of yoga, meditation and body / mind balancing. She has a warm, sweet and powerful personality.
Margriet Verhagen
Margriet is founder and teacher of Yoga Spot in Amsterdam. She is a cheerful and energetic teacher who shares her passion for personal growth, mantras and yoga in an enthusiastic, optimistic and humorous way. She has sharp insights linked to her spirituality and she enjoys being outdoors.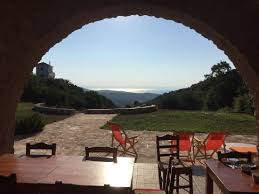 Yoga Spot
Yoga Spot organizes this trip together with Landgoed Marathea, a center in Greece that is situated in unspoiled nature. Marathea handles the booking of airline tickets, transfers, accommodation and care. Lahma Muris and Margriet Verhagen provide the content of the program
Price: € 1.275, = for 8 days, including flight, accomodation, organic food and yoga3
When: 23 September – 30 September 2023 
Where: Estate Marathea, Pelepponesos, Greece
Booking: klick on the button below, which will bring you to the organizers booking page.