We are all so unique. Each of us has his own physical, mental and emotional structure which requires a unique approach.
"If inaction and action can meet, harmony arises" Osho
"Yoga is not a method of meditation but a way of creating a situation in which meditation happens" Osho
The Journey

:
Lahma's unique approach to yoga, meditation and nutrition is based in part on her years of working at the Osho International Meditation Resort in Pune, India: while living there she led Hatha Yoga, Vinyasa Flow, Restorative and Yin Yoga classes, sessions and workshops, as well as numerous meditation workshops. She was also the head of the large scale catering services, where one of her prime responsibilities was to design the menu (often daily) in order to ensure the healthiest, most nutritional and of course tastiest menu possible.
Lahma participated and staffed in many humanistic approach therapy seminars and retreats.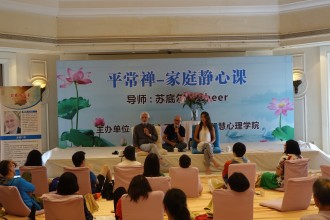 Yoga, meditation and health permeate Lahma's very being and everyday life. She is an experienced teacher and practitioner of multiple methods. Her formal qualifications include:
Certified Hatha Yoga Vinyasa teacher (Svaha Yoga, Amsterdam)
Certified Asthanga teacher (Pune, India)
Certified Yin Yoga teacher (Jose de Groot, Amsterdam)
Certified Meditation teacher (Osho Meditation Resort International)
Certified Restorative Yoga teacher (Pune, India)
Certified Food and Healing Nutritionist (Institute for Food and Healing, New York)
Certified Hypnosis Coach (Hypnosis Centrum Nederland, American Board of Hypnotherapy)
Certified in Japanese Facial Massage
Studied Psychology (University of Amsterdam)
Lahma has been deeply influenced in her yoga practice by Osho, Shiva Rea, Clive Sheridon, Anna Forest, David Williams, Gosta and Jose de Groot. These mentors inspired her to teach and share her experiences of movement, breath, meditation and silence to live a physically, mentally and emotionally balanced, healthy and happy life.